admin/January 23, 2015
Dream Car of the Month: 2017 Ford GT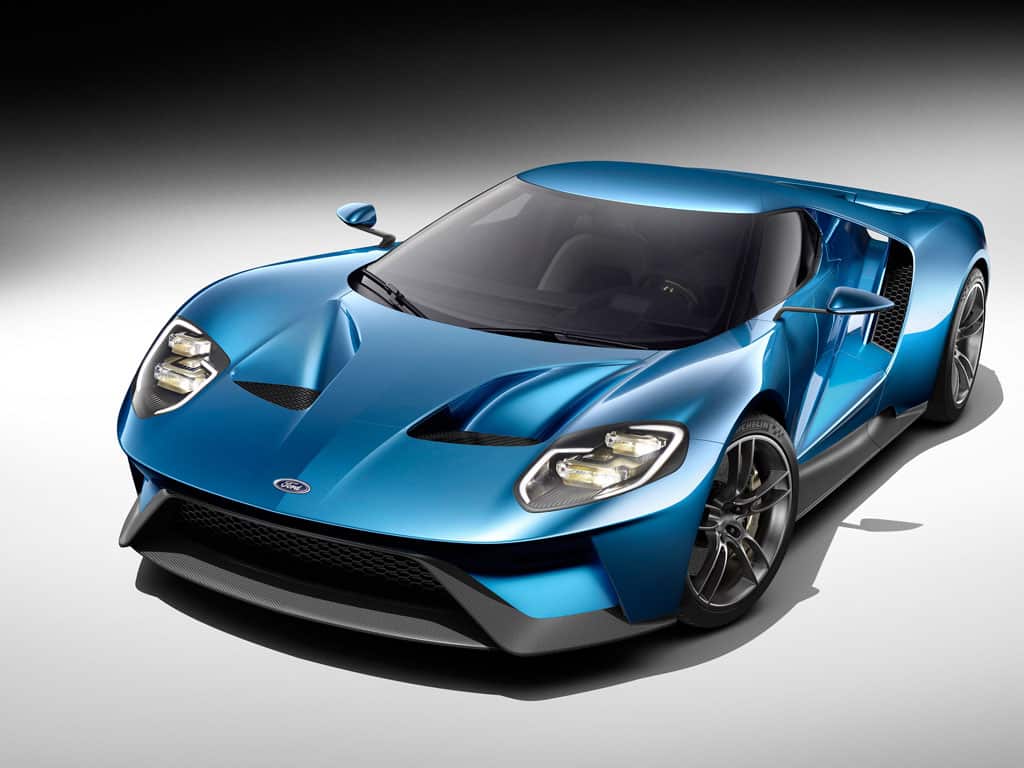 The 2017 Ford GT is a sleek looking car with very low ground clearance. It has a very aerodynamic design with very unique looking features such as the headlights, the hood of the car, the mirrors, windshield, and all together the whole car. To top it off, the whole car has pure carbon-fiber construction, which is far more durable than straight fiber glass or fiber glass and carbon-fiber mixtures. The advanced engine is one of Ford's newest generations that, which has a twin turbo-charged 3.5 liter EcoBoost V6 engine. It's promised that it will have "'more than 600 horsepower" (caranddriver.com).
This thing will really get up and run, especially because of it's light-weight materials. What's really unique about this car is that it has no hybrid componentry, no sophisticated electronic-boost function, and no kinetic energy recovery system, making it just raw, straight-up horse power. Rear wheel drive and a seven-speed dual clutch automatic contribute to even more speed and acceleration to the car. It has carbon-ceramic breaks to match up to the immense horsepower. The 20-inch wheels put on this car will make it take corners really well.
The car seats up to two passengers, with rear fenders separated from the main fuselage. The unique dual-central exhaust system makes this car stand out out from the others. A central-color, touch-screen display Sync 3 infotainment setup is built in with the car, giving both drivers and passengers the latest technology offered by Ford to this day. The driving setup has an exotic, square circle-like shaped steering wheel with convenient paddle shifters behind it. All though it's not mentioned, it can be speculated that the combination of this GT's V6 engine, light-weight body design and 7-speed, automatic transmission will provide exceptionally efficient gas-mileage.
Everything about this car really stands out from the inside out, which could make it an all-time seller. One will have more than enough horse power with this 2017 Ford GT, while maintaining good gas mileage. The futuristic, sharp look will really make this car an eye-catcher everywhere it goes. The 2017 Ford GT is another example of how automakers are really starting to improve the V4 and V6 engines, very similar to how Ford's 2015 four-cylinder turbo charged Mustang was designed. However, the whole look, style, engine-build, horsepower, and durable carbon-fiber structure make the 2017 Ford GT a whole different animal all together. Getting 600 plus horsepower out of a V6 engine is quite a feat to pull off.