4 Painful Signs That Your Car's Engine Control Module Has Problems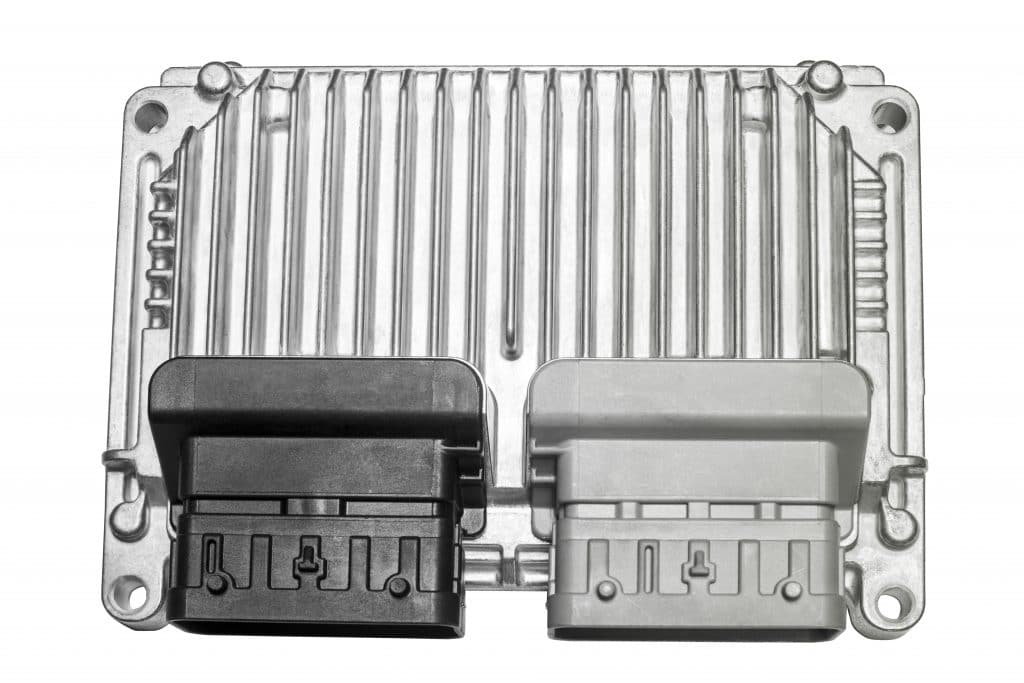 Your car's Engine Control Module (ECM) monitors all the sensors in the vehicle to make sure that the car's systems are running as they're supposed to. When conditions change, the ECM will automatically make adjustments in real-time. That is why it is so important to recognize the symptoms of ECM failure.
The ECM controls a number of systems, but the most important ones for our purposes are the air to fuel ratio, the engine timing. It also controls the transmission in automatic transmission vehicles, and valve timing on vehicles with variable valve timing.
This is superior to old, mechanical systems, where you had to adjust the carburetor from time to time or have the engine timing tuned. However, it can also be a little opaque if you're used to doing your own repairs.
When an issue arises, the ECM will log an error code that lets you know the source of the problem. This can be advantageous since you can determine the exact cause of failure. It can also be inconvenient since you'll need a mechanic with an expensive computer to read the error code.
What Would Cause ECM Failure?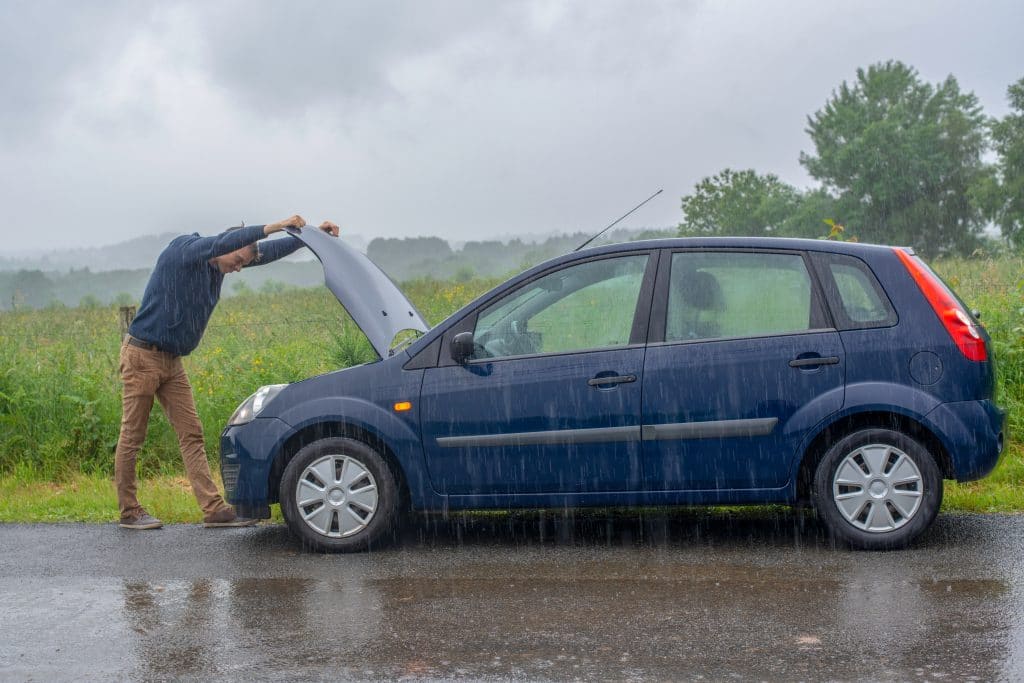 Because ECMs are electrical systems, they're subject to short-circuits, power surges, and other failures that plague electronics.
The most common source of ECM failure is in one of the wiring harnesses. If the wires to the transmission or fuel injectors become corroded, they can lose conductivity, leading to a failure. Fortunately, these issues can usually be resolved by replacing the corroded wires.
If one of the wires shorts out to the frame, the ECM may fail entirely. This can also happen due to power surges due to a lightning strike or arc welding on the vehicle frame.
Installing a new starter can also cause ECM failure. This is because they often bypass the surge protector on the ECM, leading to a power surge when you start the vehicle. The same thing can happen if you get your wires crossed while jumping your car.
A failing battery can also cause ECM failure. While most of your car's systems can run on far less than 12 volts, dead battery cells can impact your ECM before they affect your starter or headlights. In this situation, replacing your battery will usually solve the problem.
4 Symptoms of ECM Failure
There are a few things that can tip you off that there's a problem. Here are the four most common symptoms of a bad ECM computer:
The Check Engine Light is on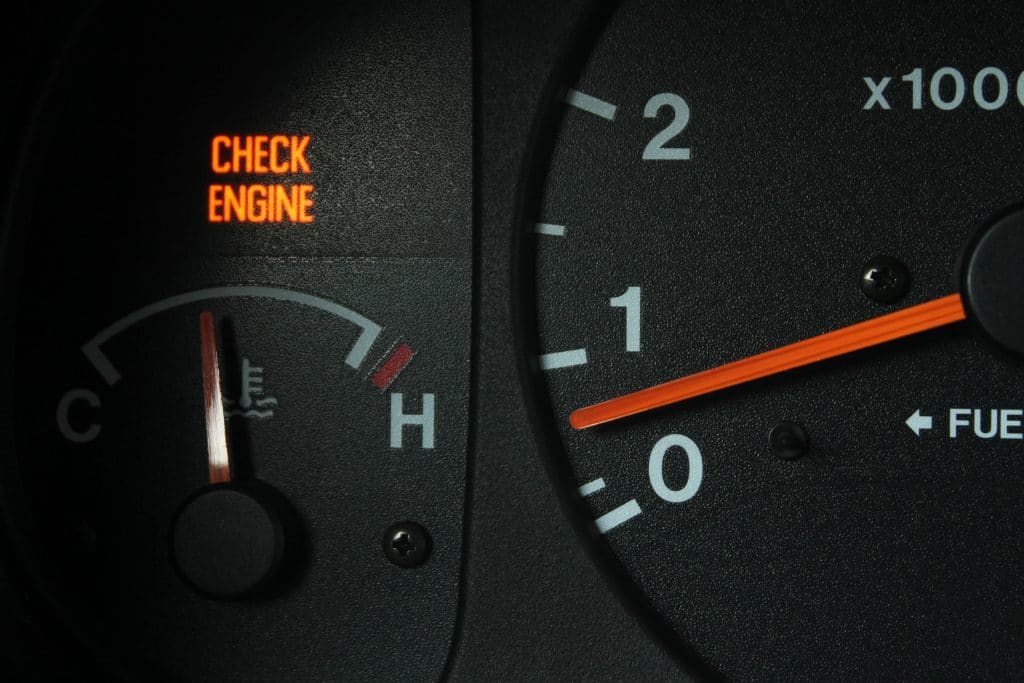 There are many reasons your Check Engine light can turn on. These range from emissions problems to faulty O2 sensors to problems with the ECM. If your car seems to run fine but the Check Engine light won't turn off, your ECM may be at fault.
The only way to be sure is to visit a mechanic with the proper computer. They can analyze your vehicle's error codes, and let you know exactly what the problem is.
Your Car Fails to Start
If your ECM can't make adjustments to your car's timing or air to fuel ratio, the vehicle may not start at all. Of course, there are other reasons a car may not start, including a bad starter or a blown alternator. If you've replaced these parts and your car won't start, your ECM is the most likely cause.
Once again, you'll need to take your car to a mechanic to be sure.
Bad Performance or Fuel Economy
Since the ECM controls your air to fuel ratio and transmission, a faulty unit can cause your gas mileage to drop through the floor. It can also make your car sluggish, or give you trouble when going up hills or suddenly accelerating.
If your vehicle used to run well but is suddenly having problems in these areas, you probably have a faulty ECM. Check with your mechanic to be sure, but replacing your ECM will usually solve these problems.
Rough Shifting or Other Transmission Issues
This applies to automatic transmission vehicles only. The ECM doesn't control the transmission on a stick shift, so if you're having problems with your five-speed, it's the transmission.
If you've done numerous repairs on the transmission and replaced your automatic transmission fluid and you're still having problems, the ECM could be at the root of your problems.
Other Potential Problems
Our list wasn't exhaustive. Your ECM also has sensors on the radiator, the air filter, the vacuum pipe, the throttle body, the camshaft, and the crankshaft. There's also a knock sensor on the engine itself.
While these sensors aren't likely to cause any catastrophic problems, failures in these areas can cause your ECM to make unnecessary adjustments that affect your car's performance.
In these cases, though, the problem is usually with the sensors, and not with the ECM. Replacing the faulty sensors should resolve your issue.
How We Can Help
If worse comes to worst and you have to replace your ECM, you'll need to buy one that's compatible with your car. If you already have a mechanic you trust, take their advice.
Solo Auto Electronics' expert technicians can help you identify the issue and get back on the road safely. Our specialty is in providing the highest quality used, repaired and remanufactured control modules on the market at an affordable price.
We specialize in repairing your car's electrical systems with quality products and a quick turnaround. For expert advice, contact one of our specialists today. We are happy to help and answer any questions you may have.