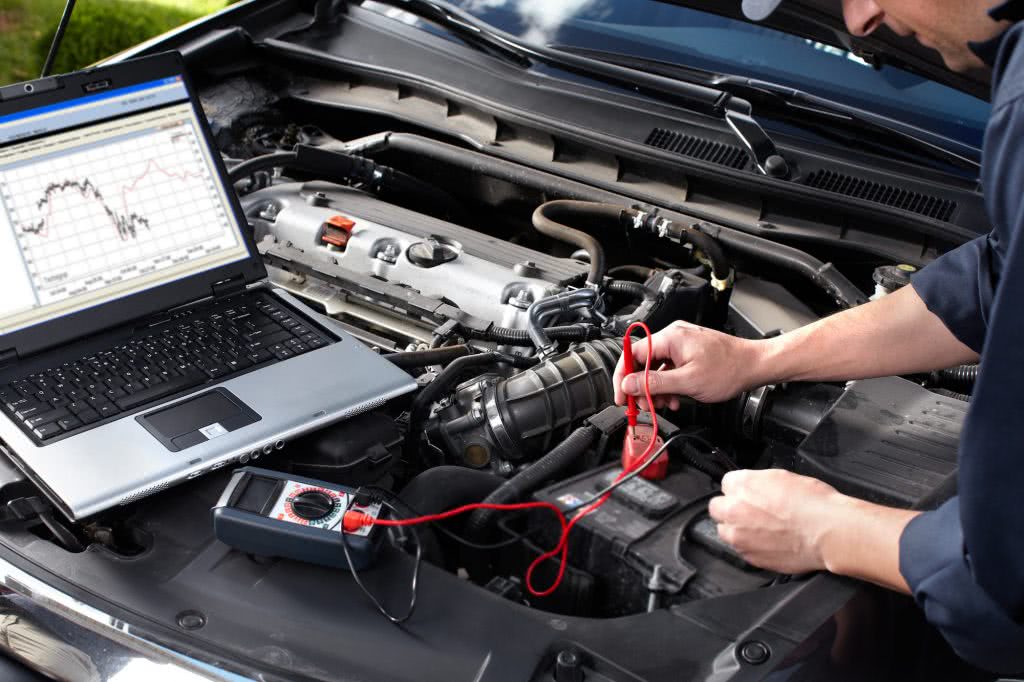 Think quickly about how different a typical car on the road is today from say, 25 years ago. What has changed? What has remained the same? Obviously, cars today generally still have seats, pedals, and a steering wheel. But, over the past ten years and beyond, automobiles have been relying much more on electronics, apps, gadgets, digital gauges, and other computers to run as efficiently as they do. According to How Stuff Works, "All cars manufactured today contain at least one computer. It is in charge of monitoring engine emissions and adjusting the engine to keep emissions as low as possible."
Basically, you should consider a modern car a rolling computer network. It is really amazing how many computers a car can have these days, and how big of a role those computers play in keeping cars on the road longer than ever. A car's electronic components are increasingly becoming more critical for its overall performance and general maintenance. There's a reason why, according to a report from CNBC based on data from IHS Automotive released in 2015, "The average age of vehicles on the road has climbed to an all-time high of 11 ½ years – up about one month compared to last year – nearly one out of every four vehicles in the U.S. was built before the year 2000."
What do the computers in your car do?
A maze of wires and sensors is the key to your vehicle's deepest, darkest secrets. Using information from the sensors, a car's computer can control things like the fuel injectors, spark plugs, and engine temperature to get the best performance possible from the engine while keeping emissions low.
For instance, your car's computer can sense when something has gone wrong with your car's engines. Then it will inform you by triggering the "Check Engine" light. Unsurprisingly, in our modern times and depending on how expensive your car is, there are all sorts of computers that are controlling your car's engine and most of its other parts. There is probably a computer controlling the automatic transmission, the security system, climate control systems, air bag systems, wheel speed, the brakes, any radio or audio systems, cruise control systems, and much more.
Are you concerned with your car's computer affecting its performance?
Computers in cars appear to be growing more and more sophisticated. Thus, as the amount of data your car's electronics networks handles continues to grow, cars that remain on the road will certainly need to have their car computers upgraded from time to time. Solo PCMS is the leading manufacturer of automotive computers for all makes and models. Call us today on (888) 848-0144 and tell us the model, make, and year of your car to place your order for a remanufactured auto computer backed by our lifetime warranty.