5 Things to Consider When Choosing a Car Computer Repair Service
If your "Check Engine" light is on or your transmission is acting up, it's not necessarily a mechanical problem. Odds are that the source of your issues is actually electrical. Many features on modern cars are controlled by computers, and a malfunction in one of those computers can cause problems with your fuel-to-air ratio, your gear shifting, ignition, and other vital systems.
So, how do you find a qualified computer repair service for your car's computers? First, let's go over the difference between mechanical and electrical repairs. 
Mechanical vs. Electrical Repairs
When your car is suffering from computer problems, many mechanics can find themselves out of their depth. Diagnosing a computer error isn't like changing an oil filter or changing out a set of spark plugs. Oftentimes, a single computer can cause problems with several of your car's systems. For example, a faulty powertrain control module (PCM) can make it difficult to start your car, cause your car to shift gears erratically, and lower your gas mileage.
A mechanic, even an experienced one, can easily get confused by all of these symptoms. And while they may have done a fantastic job last time you needed your wheels balanced, there's no guarantee that they are any good with computers. 
To repair your car's computer systems, you need a technician who's experienced with electronics. As a result, you probably can't have your computer systems repaired by your regular mechanic. Here are 5 things you need to consider when choosing a car computer repair service.
1. How Long Have They Been in Business?
As with any specialist, experience is a major indicator of whether or not a car computer repair service is up to snuff. The longer they've been in business, the more cars they've repaired, and the more knowledge they have.
Of course, just because a business is relatively new doesn't mean they're bad. Experienced technicians often leave established companies to start their own business. But with an established company, you know you're dealing with someone who knows what they're doing. When you talk to your technician, ask them how much experience they have. If you're not comfortable with their answer, call the next number in the phone book.
2. Do They Work on Your Brand?
Many service centers specialize in a specific brand of car. This is most obvious when you're looking at a dealership service center; obviously, your local Ford dealer isn't going to be experienced in repairing Nissan vehicles.
But there are other reasons that a car computer repair service might not be qualified to work on your vehicle. For example, many repair services specialize in performance cars. That type of service isn't going to do the best work on your economy car.
Fortunately, there's an easy way to find out whether a particular service is willing and able to work on your brand of car: simply ask them.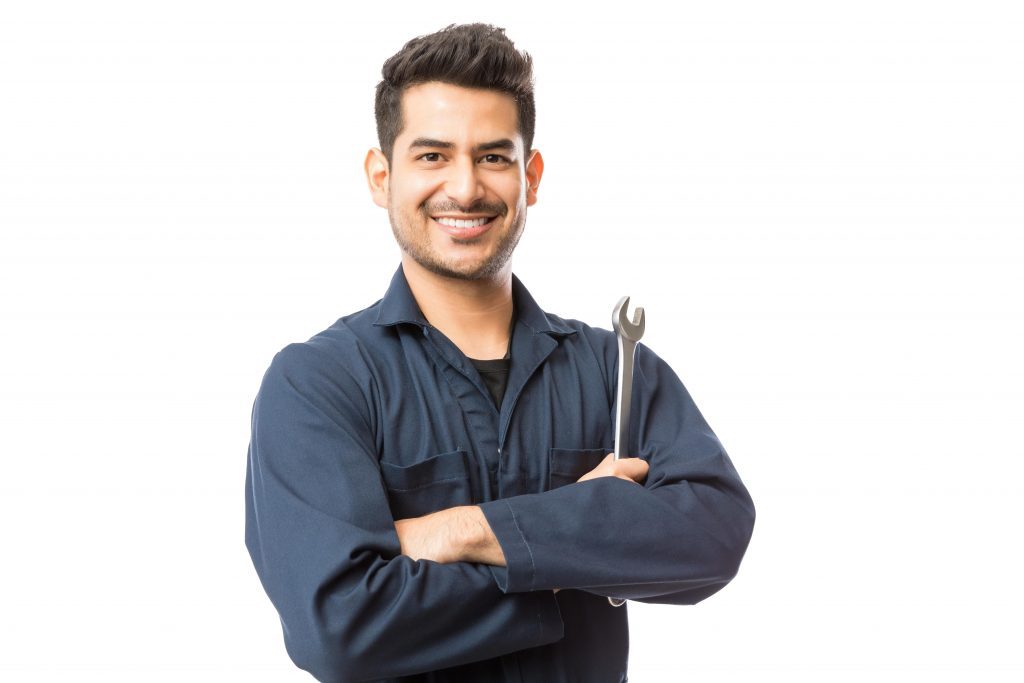 3. Do They Guarantee Their Work?
Another important consideration is whether or not your service center guarantees their work. This is essential even if their technicians are the most experienced on the planet. Everyone makes mistakes, even qualified, trained professionals. It's why doctors carry malpractice insurance. It's why accountants and attorneys carry errors and omissions insurance.
If these professionals take steps to protect themselves from mistakes, shouldn't your car computer repair service offer you the same consideration? If the service you're considering isn't willing to guarantee their work, tell them to take a hike. A service guarantee is one of the most important things to look for, and you should never have any automotive work done by a company that's not willing to guarantee their work.
4. Do They Offer Quick Turnarounds?
Many repair services are one-man operations. And in one sense, this can be a benefit. If you're working with a one-man company, you're dealing directly with the owner, manager, and technician all at the same time, and you can count on personalized service. So far, so good.
The downside of dealing with a tiny company, though, is that it's easy for them to get overwhelmed. Let's say you want Jim the Mechanic to replace your PCM. It should be done in a single afternoon. But Jim is also dealing with three oil changes, two tire rotations, a transmission rebuild, and a suspension job. Jim is simply too busy to make your vehicle a priority, so you end up using Uber for a week until he finally gets around to your car. 
Ask about turnaround time before you take your car in, and you can avoid this issue.
5. Do They Have Parts For Your Make and Model?
A lot of auto parts can be used on more than one type of vehicle. For example, tires and brake pads can be used on any vehicle that takes the same size and type of equipment. However, car computers are specific to a particular make and model, and oftentimes even to a particular variant. For example, if your car comes in a 2.5-liter and a 3.5-liter version, each version is going to have its own computer system.
Before you take your car in, ask for parts availability. If the part is right there on the shelf, your repair will be done a lot faster than it would if your service needs to order parts.
Solo PCMs: A Service You Can Trust
If you need a reliable car computer repair service with experience in all types of vehicles, consider Solo PCMs. Our technicians have decades of experience with a wide variety of makes and models and stand ready to assist you with any car computer problems you may be experiencing.
To get advice from a qualified service tech, contact us through our simple web form, and someone will answer you within 24 hours. In the event that you need immediate assistance, feel free to call us at (888)-848-0144. We look forward to hearing from you!